Classic Car Adventures in Brittany with BB Sports Cars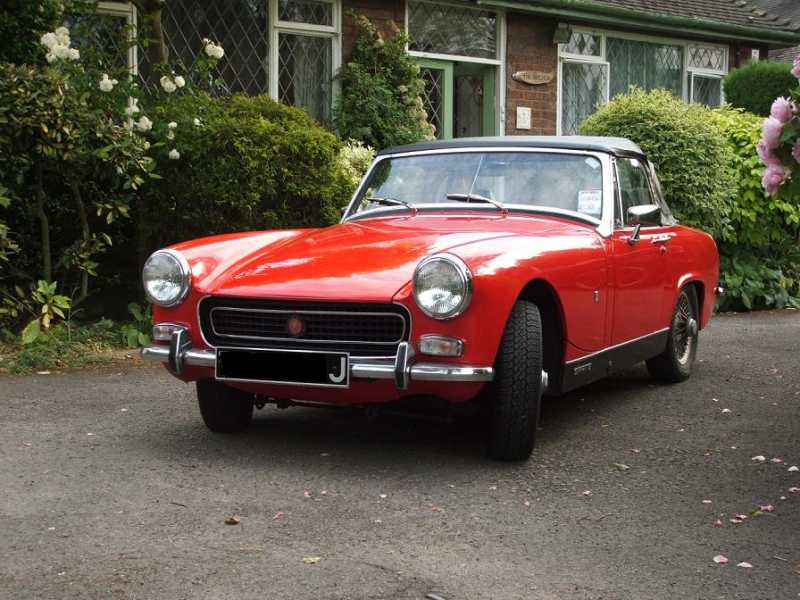 Welcome to the Classic Car Adventures website – here you'll find details of our holidays in France, driving your own car through the country lanes of Brittany. This site is also an open resource for anyone who loves classic cars or is interested in organising their own holiday in Brittany, France. Classic car clubs and other enthusiasts are more than welcome to email for free advice, or we can organise an itinerary for a club visit to Brittany. On this site you'll find many general articles on classic sports cars, hints on maintenance and modification etc so please feel free to bookmark and keep up to date with the latest additions. Lastly if you have any relevant articles of your own that you'd like to publish here please go ahead – all contributions gratefully received.
And now to those classic driving holidays...
We've been organising cycling holidays in Brittany for 20 years now, but for 2010 we've started a unique business where we put our unique knowledge of quiet country lanes and twisty roads in Brittany to good use for motorised visitors... We supply the accommodation and the routes and maps that will allow you to explore this beautiful unspoilt part of Europe. How far you drive each day is up to you, if you want to potter around the heartland of Brittany, onto its moors and forests, its lakes and canals, or dive to the coast (2000 miles of it!) then off you go.
For many, the golden age of driving were the 50's and 60's; great cars, MG's Austin-Healeys, Triumph TR's - little congestion, wayside cafe's – the open road. The sad fact is that few such areas exist in Britain any more, but they do exist in Brittany. Our aim is to bring back that Golden Age and the freedom and adventure that went with it, plus everything else that makes a driving holiday in France so special.
For 2010 there are three types of holiday available – all base you in the centre of Brittany from where you can fan out to cover most of the area in a week's driving holiday. The options are our Gite (self-catering holiday cottage), the Hotel at Bon Repos, or at the beautiful Manor House at Mellionnec. Each offers a different experience though the tours are essentially the same.
Club Runs and Adventures.
Of course we have experience of running large groups of people and I've personally been a member of many car clubs. I know how onerous it can be for some poor club secretary to organise a weekend away for 10 ungrateful club members - and if that includes a foreign trip as well it can be near impossible. But we can organise everything for you, including ferry crossings with Brittany Ferries. All you as 'organizer' have to do is get your group together and make sure they turn up on time. The cost of this service is £25 per car...
Go see our other business www.bretonbikes.com!